Sammy's Story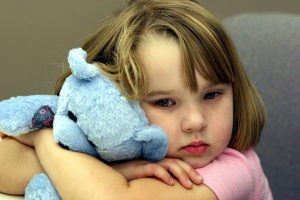 Sammy, a six-year old girl, entered the foster care system when she was removed from her home due to physical abuse by her father. Sammy was placed in foster care during the legal proceedings involving the abuse so she could be safe while her father received treatment for a drug addiction.
Mary, a CASA volunteer, was assigned to Sammy. Over the course of several months, Mary investigated Sammy's situation and reviewed the records in the case. Mary met with Sammy several times, developed a trusting relationship with her and was able to determine what Sammy needed while she was in foster care and what would be in Sammy's best interest for her future.
From her conversations with Sammy, Mary recommended to the judge that Sammy receive counseling to help her deal with the abuse she suffered and that it would be in Sammy's best interest to be placed with an aunt who lived nearby and could provide a safe and stable home. Based on Mary's recommendations, the judge decided that Sammy would be placed in the home of her aunt and receive counseling.
Because of Mary's efforts, Sammy is a happy, thriving, little girl, free from abuse. Without Mary's efforts, Sammy may have had to undergo a lengthy and difficult trial, further straining relations with her parents, and probably would not have been placed in the loving home of her relative or have received other supportive services.