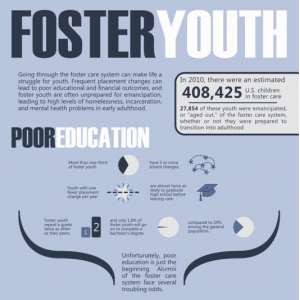 Children in foster care frequently change schools – when they first enter foster care, when they move from one foster home to the next or return home. Research shows that children who change schools frequently make less academic progress than their peers and fall farther behind with each school change – leading to low test scores, negative academic outcomes, and high drop-out rates
The 2015 Federal "Every Student Succeeds Act" requires that students in foster care remain in their school of origin, unless it is not in their best interest. By December 10, 2016, if transportation is needed local education and child welfare agencies must develop plans for providing cost-effective transportation.
To read more about this topic, read the Children' Defense article.